DISCLOSURE Must ALWAYS be a personal choice!
It is important to feel safe when sharing information about your health condition or disability. There are many benefits to sharing this information.
Sometimes individuals have an Education & Health Care Plans (EHCP), potentially making the disclosure of a health condition or disability easier. However, for those who do not have an EHCP, the Empowerment Passport would be helpful for subtle or minor adjustments. Click here for more information. 
Transitioning from school to college or university can be daunting for anyone, but for someone with a health condition or disability, information about what worked well at school will not automatically be transferred into the chosen further education setting . As the Empowerment Passport belongs to an individual, (rather than a school, or educational establishment) a choice can be made about sharing this information upon entering college or university. A student may be eligible for Disability Student Allowance, so information contained within an empowerment passport will be very helpful for that setting. Click here for more information.
Entering the workplace can be exciting but also anxiety provoking, particularly if you have a health condition or disability. If an individual has had negative experiences previously, they are less likely to disclose a health condition for fear of stigmatisation or discrimination. However, if the employer is part of the disability confident scheme, they are more likely to want to consider adjustments for individuals with health conditions or disabilities. Sharing your Empowerment Passport is easier because of this commitment as an inclusive employer. Click here for more information.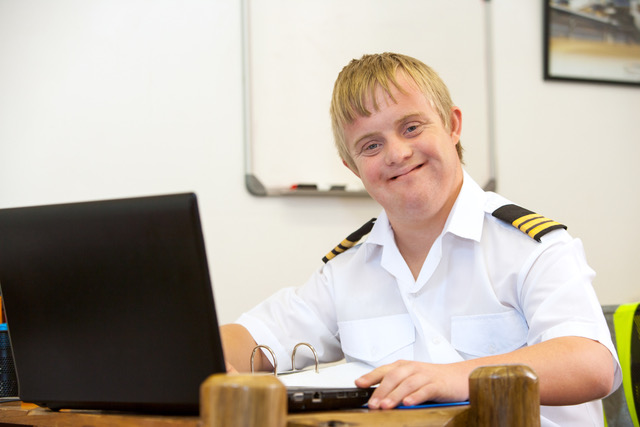 If the empowerment passport is shared before interview, reasonable adjustments can be made. Similarly when starting a job, the empowerment passport can alert managers/or HR to support an application for Access to Work, especially if completed within 6 weeks of the start date. Eligible candidates for Access to Work may be entitled to a variety of support methods. Click here for more information. 
Need Help to Complete your Empowerment Passport?
Ask an Occupational Therapist!
If you need advice or support to help you complete your empowerment passport, please use the Contact Us form to request a 1:1 Zoom call with a state registered Occupational Therapist. Please note: there will be an additional charge for this service .
If you require specific training around reasonable adjustments for your organisation, please complete the Contact Us form, found at the bottom of each page.